The Best of Cocoa Beach
Staff Picks Blog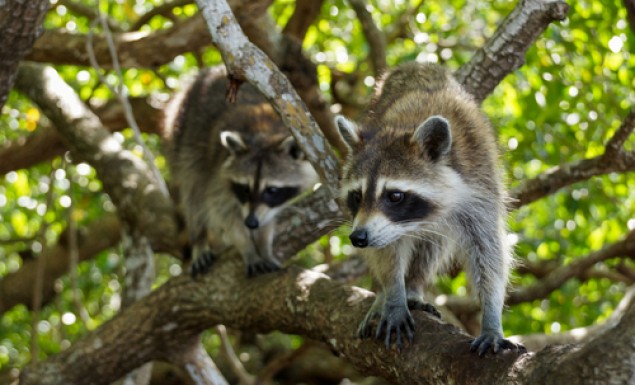 Call of the Wild
Florida is one of the most ecologically diverse states in the country, and nature lovers from all across the world visit to experience its natural beauty. During your stay at the International Palms, plan a day trip to the Turkey Creek Sanctuary which is only about 40 minutes from the resort. On the first and third Saturday of the month, you can participate in a Ranger-led tour of the sanctuary. Along the trails, most of which are natural, the Rangers will point out the many different plants and animals that call the sanctuary home. Be sure to dress appropriately because the trails can get a little challenging, but the views are definitely worth the effort. The entire tour lasts a little over an hour and covers about a mile of the sanctuary. If you are looking to get a little closer to nature this year, then a Ranger-led tour of Turkey Creek Sanctuary is a great place to start.
< Read other posts
"GREAT FUN WITH GREAT LOCATION..."
Rooms updated, wood floors and no carpet, new furniture, etc ... Mambo's Beachside Restaurant always has something going on and the food is great and weekend entertainment...Rent bikes and beach cabanas terrific! S'mores at the beach firepits is hit with the kids! This is a great place to stay
- k d
"Enjoyed Our Pre-Cruise Loft!!!"
We stayed here before our cruise with as a group of four friends and had a great time!... We really enjoyed the tiki bar -- the rum buckets were great! Live music was also nice on Friday night. There were quite a few family friendly amenities and the property was right next to the beach. Would stay again!
- MichaelGiven18
"Amazing service!"
Let me just say that this is a wonderful hotel! Awesome food and most of all GREAT service. My family and I ate at the breakfast spot every morning with Patty and Wendy as our servers! They are the best! If you ever go, ask for them!!
- patrick w
"The buffet was delicious"
The buffet was fresh and delicious. The kids loved making their own waffles and they tasted really good. Our server Patty was awesome. This is our second time here in 2 weeks and we will definitely be back here again
- tifphanycpj
"Ms."
Fantastic location and accommodations! The staff is amazing ~ extremely professional and accommodating, yet laid back, friendly and fun ~ from housekeeping, servers, maintenance and security staff to top management ~ always adding a personal touch to their professionalism
- Carol M