The Best of Cocoa Beach
Staff Picks Blog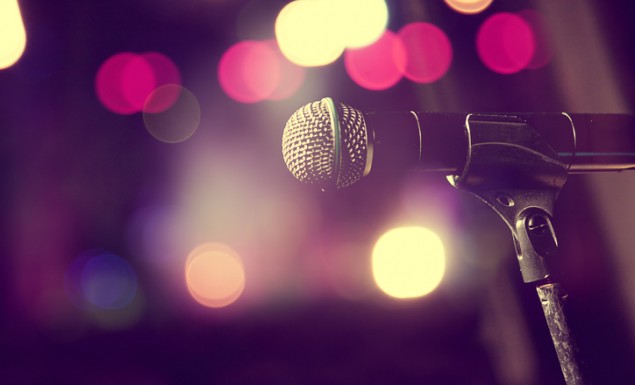 Comedy in Cocoa Beach
Gregory's Upstairs Comedy Club is the only Professional Comedy venue is all of Cocoa Beach. Every week, from Thursday through Saturday nights, popular comedians from across the country perform during their national tours. This incredible venue for a comedy show is less than five minutes from The International Palms Resort, and it has been described as "the best comedy club in all of Brevard County." This month alone, Florida native James Yon, clean comedian Kurt Green, Mike Charette, Jeff "The Fun Dude" Shaw, and Mark Brady will all be stopping Gregory's Upstairs Comedy Club to perform. You have the choice to get a full dinner before the show at the adjoining steak house, or you can enjoy delicious food and incredible cocktails from their late night menu. Whether you see an established comedian preparing for their next Netflix special or an up and comer honing their craft, Gregory's Upstairs Comedy Club is one of the best places to enjoy stand up in the entire state.
< Read other posts
"Enjoyed Our Pre-Cruise Loft!!!"
We stayed here before our cruise with as a group of four friends and had a great time!... We really enjoyed the tiki bar -- the rum buckets were great! Live music was also nice on Friday night. There were quite a few family friendly amenities and the property was right next to the beach. Would stay again!
- MichaelGiven18
"GREAT FUN WITH GREAT LOCATION..."
Rooms updated, wood floors and no carpet, new furniture, etc ... Mambo's Beachside Restaurant always has something going on and the food is great and weekend entertainment...Rent bikes and beach cabanas terrific! S'mores at the beach firepits is hit with the kids! This is a great place to stay
- k d
"Ms."
Fantastic location and accommodations! The staff is amazing ~ extremely professional and accommodating, yet laid back, friendly and fun ~ from housekeeping, servers, maintenance and security staff to top management ~ always adding a personal touch to their professionalism
- Carol M
"The buffet was delicious"
The buffet was fresh and delicious. The kids loved making their own waffles and they tasted really good. Our server Patty was awesome. This is our second time here in 2 weeks and we will definitely be back here again
- tifphanycpj
"Amazing service!"
Let me just say that this is a wonderful hotel! Awesome food and most of all GREAT service. My family and I ate at the breakfast spot every morning with Patty and Wendy as our servers! They are the best! If you ever go, ask for them!!
- patrick w