The Best of Cocoa Beach
Staff Picks Blog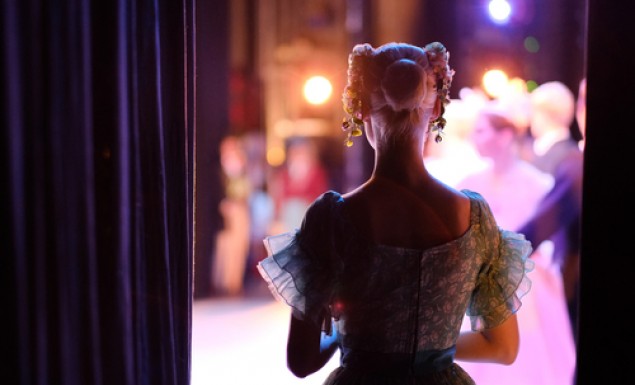 The Hills are Alive
The Sound of Music is one of the most celebrated and popular musicals of all time. The film version starring Julie Andrews was released in 1965. It won 5 Academy Awards and has become a favorite for multiple generations of audiences. From January 31-February 16, Rodgers & Hammerstein's The Sound of Music will be performed at the Cocoa Village Playhouse. This beautiful auditorium is just 20 minutes from the International Palms Resort. Seeing all of the World War II drama play out on stage, complete with show-stopping numbers and beautiful sets, is a truly awesome experience. In fact, your heart will be pounding as you watch Maria and the von Trapp family daringly escape the Nazis, all while becoming a new family. The themes of love, bravery, family, and sacrifice are what make this story such an enduring classic, and this is the perfect opportunity to share The Sound of Music with your entire family.
< Read other posts
"The buffet was delicious"
The buffet was fresh and delicious. The kids loved making their own waffles and they tasted really good. Our server Patty was awesome. This is our second time here in 2 weeks and we will definitely be back here again
- tifphanycpj
"Ms."
Fantastic location and accommodations! The staff is amazing ~ extremely professional and accommodating, yet laid back, friendly and fun ~ from housekeeping, servers, maintenance and security staff to top management ~ always adding a personal touch to their professionalism
- Carol M
"Enjoyed Our Pre-Cruise Loft!!!"
We stayed here before our cruise with as a group of four friends and had a great time!... We really enjoyed the tiki bar -- the rum buckets were great! Live music was also nice on Friday night. There were quite a few family friendly amenities and the property was right next to the beach. Would stay again!
- MichaelGiven18
"GREAT FUN WITH GREAT LOCATION..."
Rooms updated, wood floors and no carpet, new furniture, etc ... Mambo's Beachside Restaurant always has something going on and the food is great and weekend entertainment...Rent bikes and beach cabanas terrific! S'mores at the beach firepits is hit with the kids! This is a great place to stay
- k d
"Amazing service!"
Let me just say that this is a wonderful hotel! Awesome food and most of all GREAT service. My family and I ate at the breakfast spot every morning with Patty and Wendy as our servers! They are the best! If you ever go, ask for them!!
- patrick w