Sun, Surf, and Sand
(And Astronauts Too!)
Famed for its world-class surfing, pristine beach and close proximity to the Kennedy Space Center and Port Canaveral, Cocoa Beach is one of Florida's most beloved vacation destinations. Located just east of Orlando, it is favorite spot for day-tripping amusement park-goers enjoying a beach day between the thrill rides. Visitors enjoy eco-tours through the Indian River Lagoon and St. Johns River, as well as deep-sea fishing, sailing, windsurfing, stand-up paddle boarding and jet skiing right of the beach.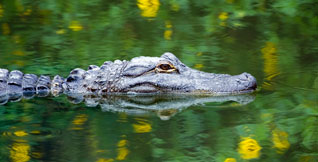 Gatorland
Established by Owen Godwin in 1949 on former cattle land, this 110-acre theme park and wildlife preserve has been family owned and operated ever since. Gatorland promises an adventure-packed half day of real Florida fun for the whole family.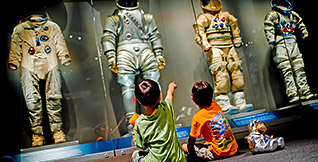 Kennedy Space Center
Located in nearby Titusville, FL, the Kennedy Space Center traces the history of NASA's space program. IMAX movies, tours of vintage spacecraft and meet-and-greets with astronauts are all part of the fun of this favorite attraction.
Enjoy discounted tickets on us!
Port Canaveral
The country's second busiest cruise ship port, Port Canaveral is just 10 minutes from our Cocoa Beach resort. See the cruise ships off or set sail yourself. Be sure to check out our "Stay, Park & Cruise" package, designed with the cruise-lover in mind!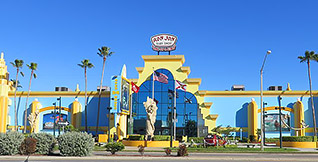 Ron Jon Surf Shop
Open 24 hours a day, this huge surf shop is a must-see during your visit to Cocoa Beach. Explore the onsite Cocoa Beach Surf Museum and test your knowledge of surfing history and the area's famous surfing legends.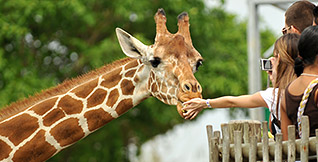 Brevard Zoo
Located just a short drive from our resort, the 75-arce Brevard Zoo in Melbourne offers the only kayak zoo tour in the country. It's home to more than 650 animals and features a variety of interactive exhibits, including the Lemur Rendezvous.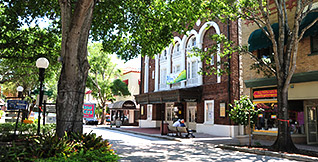 Historic Cocoa Village
Enjoy this quaint village full of unique shops, restaurants and attractions, including the Florida Historical Society and Cocoa Village Playhouse.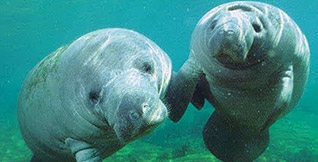 Merritt Island National Wildlife Refuge
A nature lover's paradise, this 140,000-acre expanse of undisturbed wilderness offers a glimpse of 1,300+ species of plants, birds and animals in their natural habitat, including 15 registered endangered species.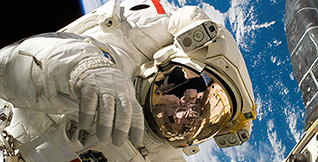 EFS Planetarium & Observatory
Located on the Cocoa Campus of Eastern Florida State College, this nationally recognized planetarium is home to two theaters and one of the largest public telescopes in Florida.
"Enjoyed Our Pre-Cruise Loft!!!"
We stayed here before our cruise with as a group of four friends and had a great time!... We really enjoyed the tiki bar -- the rum buckets were great! Live music was also nice on Friday night. There were quite a few family friendly amenities and the property was right next to the beach. Would stay again!
- MichaelGiven18
"Ms."
Fantastic location and accommodations! The staff is amazing ~ extremely professional and accommodating, yet laid back, friendly and fun ~ from housekeeping, servers, maintenance and security staff to top management ~ always adding a personal touch to their professionalism
- Carol M
"The buffet was delicious"
The buffet was fresh and delicious. The kids loved making their own waffles and they tasted really good. Our server Patty was awesome. This is our second time here in 2 weeks and we will definitely be back here again
- tifphanycpj
"GREAT FUN WITH GREAT LOCATION..."
Rooms updated, wood floors and no carpet, new furniture, etc ... Mambo's Beachside Restaurant always has something going on and the food is great and weekend entertainment...Rent bikes and beach cabanas terrific! S'mores at the beach firepits is hit with the kids! This is a great place to stay
- k d
"Amazing service!"
Let me just say that this is a wonderful hotel! Awesome food and most of all GREAT service. My family and I ate at the breakfast spot every morning with Patty and Wendy as our servers! They are the best! If you ever go, ask for them!!
- patrick w