Fun, Family-Friendly
Dining in Cocoa Beach
With so many dining venues across our 13-acre oceanfront resort, guests need never leave in search of a fun, family-friendly mealtime together. Our restaurants and lounges serve up fresh, delicious fare in breezy settings.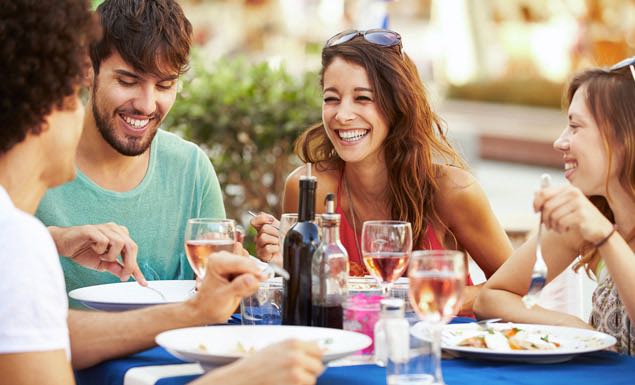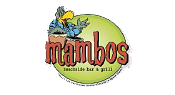 Mambo's Beachside Bar & Grill
Now open on Friday, Saturday and Sundays.
Mambo's Beachside Bar & Grill is every guest's go-to for authentic Caribbean cuisine and oceanfront views. Enjoy Firecracker Shrimp, Surf City Chicken Club, Grilled Seasonal Encrusted Tuna, and cool tropical drinks like the Goombay Smash, Mambo Colada, and Lynchburg Lemonade. Don't forget to save room for homemade Key Lime Pie.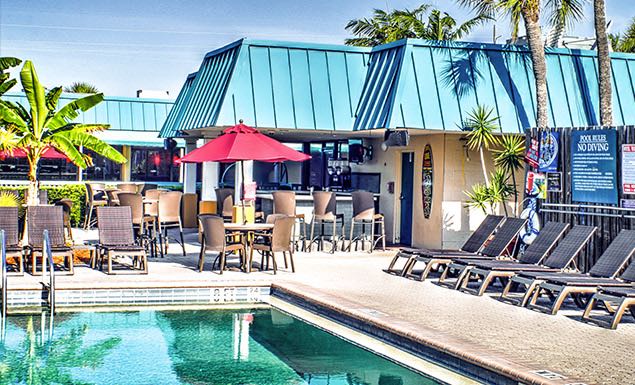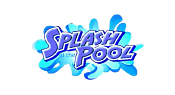 Splash at the Pool
Open seasonally, 11am – dusk
Located on the pool deck, Splash at the Pool is a favorite gathering spot for quick drinks, light lunches and midday snacks.
Great place for dinner and a nightcap
We went to Mambo's every night of our stay for the tropical drinks and live music. They have daily specials with great prices and outstanding service.
- Hector R
Fresh grilled food
My husband and I ate here on a Friday night. The chicken and ribs were amazing and the mashed potatoes were to die for.
- Dawn H
Hidden gem
Mambos is a family-friendly hidden gem by the beach with an upbeat atmosphere. Highly recommend the fish and chips and Caribbean Cooler.
- Stella Sestrela
"The buffet was delicious"
The buffet was fresh and delicious. The kids loved making their own waffles and they tasted really good. Our server Patty was awesome. This is our second time here in 2 weeks and we will definitely be back here again
- tifphanycpj
"GREAT FUN WITH GREAT LOCATION..."
Rooms updated, wood floors and no carpet, new furniture, etc ... Mambo's Beachside Restaurant always has something going on and the food is great and weekend entertainment...Rent bikes and beach cabanas terrific! S'mores at the beach firepits is hit with the kids! This is a great place to stay
- k d
"Ms."
Fantastic location and accommodations! The staff is amazing ~ extremely professional and accommodating, yet laid back, friendly and fun ~ from housekeeping, servers, maintenance and security staff to top management ~ always adding a personal touch to their professionalism
- Carol M
"Enjoyed Our Pre-Cruise Loft!!!"
We stayed here before our cruise with as a group of four friends and had a great time!... We really enjoyed the tiki bar -- the rum buckets were great! Live music was also nice on Friday night. There were quite a few family friendly amenities and the property was right next to the beach. Would stay again!
- MichaelGiven18
"Amazing service!"
Let me just say that this is a wonderful hotel! Awesome food and most of all GREAT service. My family and I ate at the breakfast spot every morning with Patty and Wendy as our servers! They are the best! If you ever go, ask for them!!
- patrick w